Recently, Cennavi Technologies Co., Ltd., the big data company of NavInfo Group (hereinafter referred to as Cennavi), joined hands with Gansu Provincial Public Security Department to jointly promote the construction of the informatization project "Gansu Public Security Policing Cloud (Phase I), relying on its core location-based service capabilities in map, big data, GIS and other related sectors, to enable the implementation of Gansu Public Security Big Data Strategy. The implementation of this project reflected the continuous expansion and enhancement of Cennavi's location big data service in the public security field, and also laid the foundation for the company to promote PGIS2.0 construction and related market expansion in an orderly manner.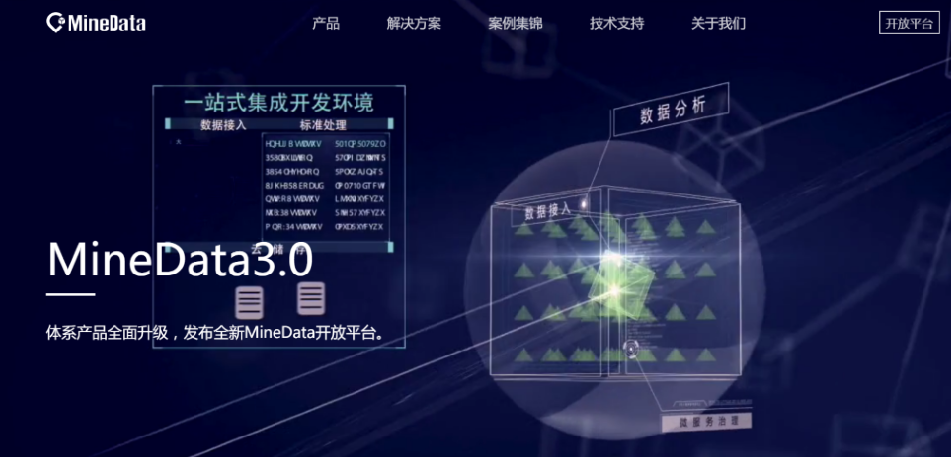 Gansu Policing Cloud Platform is the basic project of public security informatization in Gansu province, which is implemented in steps and stages according to the actual characteristics of Gansu province and the phased development needs of the public security work. Cennavi, as the location big data company of NavInfo Group, has provided a new 2D-3D integrated vectorized map platform that conforms to PGIS2.0 standard for Gansu Public Security Policing Cloud Project (Phase I), based on its independently developed MineData Location Big Data Platform. The platform provided by Cennavi for Gansu contains personalized mapping tools, which can flexibly configure personalized professional maps required by different police service organizations, such as standard maps, command maps and security maps; supports multiple screens in one picture, and supports vectorization rendering in different scenes such as PC, mobile phone and large-scale screen; provides diverse visual services and strong LBS location-based service capabilities to effectively enhance the application efficiency of public security location big data; and provides uniform unified vectorized map development interfaces to support the application of map services in all public security service systems of Gansu Province.
Li Kun, head of Cennavi's Shaanxi subsidiary, said that in the face of the rapid development of public security information construction, multiple police service organizations have put forward new requirements on PGIS. The construction of PGIS2.0 can better enhance the support capability of the existing PGIS platform in many aspects such as for intelligent public security, policing big data application and policing practices, improve the informatization and intelligence level of public security work, and realize the long-term goal of improving police service by science and technology. NavInfo Group, the parent company of Cennavi, has been developing in location-based service field for nearly 20 years, and as the leading unit of the joint bid winner of the PGIS2.0 project of the Ministry of Public Security, it can provide support for a series of work related to PGIS2.0, such as software optimization and upgrading of PGIS2.0 platform, cloud image system construction and customization of PGIS system, as well as compilation of industry standards and technical specifications, to promote the construction of intelligent public security system. Cennavi, the big data company of NavInfo Group, owns massive, multi-source location big data and MineData Location Big Data Platform with independent intellectual property rights, with a daily average processing capacity of TB level and a storage capacity of PB level, which can provide enterprise-level intelligent location solutions. Cennavi, relying on the new advantageous resources from NavInfo, has launched relevant industrial solutions for the public security field and cooperated with many public security departments, based on its huge amount of location big data accumulated over the years and the advantages of innovative technologies.
The implementation of the Policing Cloud project for Gansu Provincial Public Security Department will bring the opportunities to Cennavi for accumulating and enriching more profound industry experience, and lay a more solid foundation for the company's future business development in the field of public security.