On May 27, ITS Asia 2019 had a grand opening in the National Exhibition and Convention Center (Shanghai). During the exhibition, Cennavi, a professional big data company under NavInfo, (hereinafter referred to as Cennavi), attended with the location-based service solutions for various fields and won the "Excellent Solutions Award" of the 6th ITS Cup.
A Series of Products Concerning Location Big Data Were Displayed, and Solutions for Multiple Fields Attracted Attention.
In the exhibition, Cennavi focused on the location big data product of MineData - and related solutions for traffic, traffic police, planning, insurance and other fields. As soon as these products and services appeared, the new service concept and advanced product functions attracted much attention on the spot.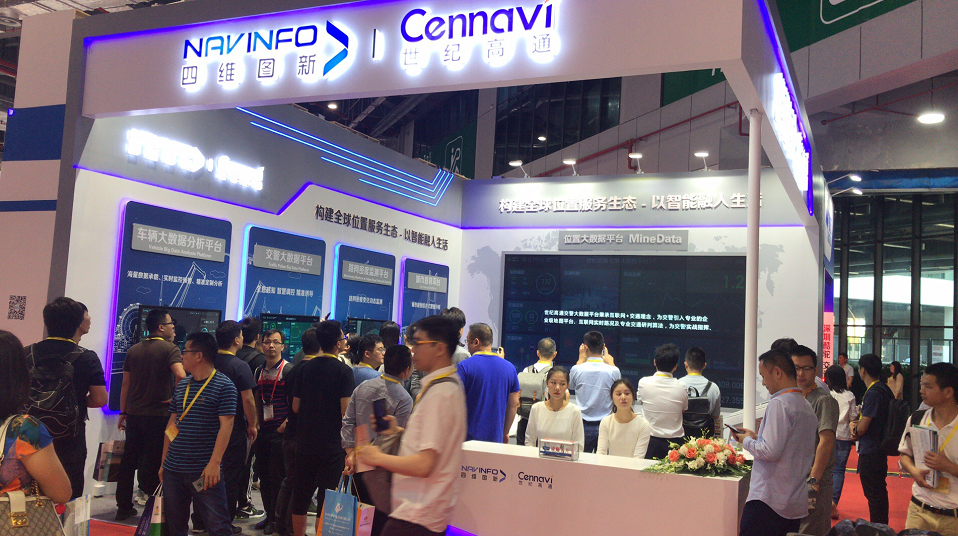 Figure 1: Exhibition booth attracted a lot of audience
1)
MineData Location Big Data Platform - Data Algorithm Integration, Ultimate Upgrading, Empowered Industry Scheme
Focusing on data, algorithms and services, MineData Location Big Data Platform is independently developed by Cennavi, providing enterprise-level location intelligence solutions for various industries. The continuous product upgrading contributed to better visualization of scene sense and ultimate rendering effect. At present, the platform has been implemented in many fields, such as traffic, traffic police, public security, planning, insurance, poverty alleviation, logistics and operators. It has accumulated many key customers and brought new ideas for operation and management to different industries.
2)
Traffic Police Big Data Platform - Holographic Perception, Intelligent Control, Precise Induction
Based on the concept of "Internet + Traffic" , the Traffic Police Big Data Platform introduces professional enterprise-level map platform, Internet real-time road conditions and professional traffic research and analysis algorithm for traffic police, providing holographic perception, intelligent control, precise induction and other comprehensive solutions, scientifically supporting the actual command, order management and information research and analysis, so as to improve the efficiency of urban road governance, ensure smooth traffic and raise the public service level.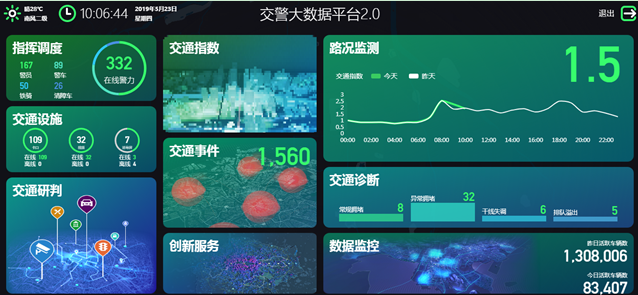 Figure 2: Traffic Police Big Data Platform
3)
Urban Road Network Density Monitoring Platform - Dynamic Monitoring of Changes in Urban Road Network Density
The Urban Road Network Density Monitoring Platform is designated to realize the real-time monitoring and data visualization of urban road network density, assist the Planning Management Department in solving the problems of data management, index supervision and planning control in urban road planning and construction. It is helpful to promote the implementation of the urban road layout concept of "Narrow Road, Dense Road Network", to build a road network system with reasonable gradation, and enhance the traffic efficiency and carrying capacity of the urban road network.
4)
City Planning Platform - Data Aggregation, Perception Enhancement and Decision Assistance
City Planning Platform is a big data innovative service product of urban planning, which integrates the functions of "multi-source data aggregation", "intelligent transportation planning big data analysis" and "pioneering cloud traffic evaluation model". The platform combines the needs of urban planning and traffic planning as well as the actual business requirements of the local planning bureau to provide scientific support for laying the foundation of intelligent planning and realizing the overall goal of digital capacity building.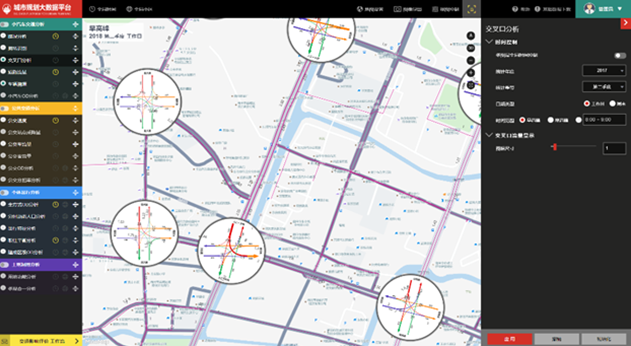 Figure 3: City Planning Platform
5)
Vehicle Big Data Analysis Platform - Massive Data carrying, Real-time Monitoring and Warning, Precise Customization Analysis
Vehicle Big Data Analysis Platform is a data analysis platform applied in the field of connected car to assist managers to achieve precise supervision. With the functions of the massive data carrying, real-time monitoring and warning, precise customization analysis and so on, the platform can provide location visualization, real-time tracking, driving behavior analysis and vehicle operation statistics for vehicle management, allowing enterprises effectively improve vehicle management capabilities, reduce operating costs and improve economic benefits.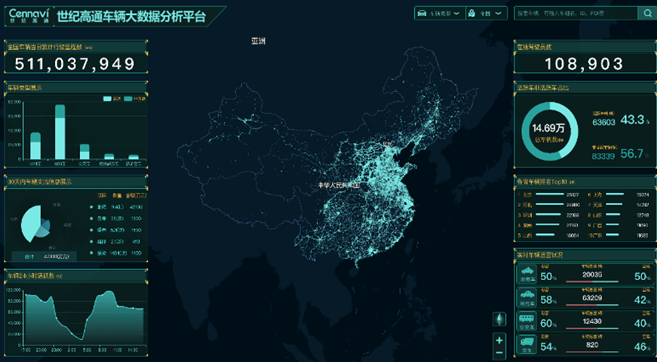 Figure 4: City-Intelligent Planning Platform
A Famous Expert Gave a Keynote Speech, and New Ideas Became the Spotlight.
On the opening day, Li Jianjun, Marketing Director of Cennavi, delivered a keynote speech entitled Intelligent Transportation Empowered by Location Big Data at the symposium on "Intelligent Mobility" held at the same time, shared and discussed the achievements of Cennavi in intelligent transportation based on location big data, as well as the hot topics in the field of intelligent transportation. The novel ideas attracted much live attention.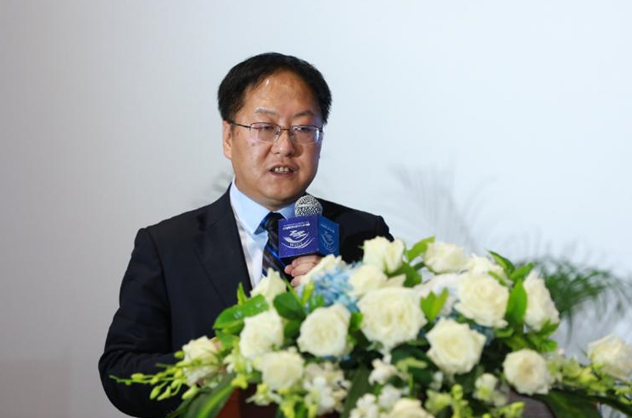 Figure 5: Speech Scene of Li Jianjun, the Marketing Director of Cennavi
In his speech, Li Jianjun said that Cennavi, as a leading enterprise in ITS industry and a leading domestic service provider of location big data, is committed to building a global location-based service ecosystem. With massive and multi-source location big data, the company has built an authoritative national location data warehouse. In recent years, it has been making continuous efforts in the field of intelligent transportation and big data. Relying on the MineData? Location Big Data Platform with independent intellectual property rights, the company helps industry customers to carry out deep analysis and mining of big data, to provide customers with complete industry solutions combining with industry pain points, to meet the current needs of enterprise intellectualization in development under the background of big data.
Leading the industry in Technological Innovation, the Location Big Data Service is awarded the "Excellent Solution".
During ITS Asia, the Award Ceremony of the 6th ITS Series Selection was successfully concluded on the evening of May 27. Cennavi, with its industry-leading technological advantages and innovative capabilities, once again stood out. The traffic congestion management solution based on location big data of the company won the "Excellent Solutions Award" . This was the third consecutive time Cennavi won awards in the ITS Asia Selection, which means the industry's support and recognition of the leading products and services of the company, and the recognition and affirmation of enterprise brand and industry status.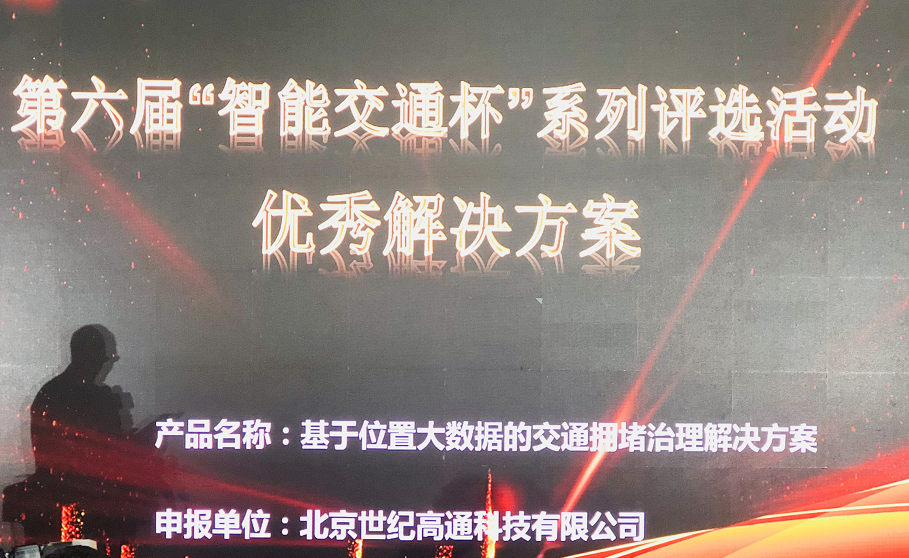 About 2019 ITS Asia
With the theme of "Collaboration, Sharing, Integration and Innovation: Building Intelligent Transportation Ecology in Full Information Environment", ITS Asia 2019 cooperates with more than 500 exhibitors worldwide and is expected to attract 40,000 visitors from around the world. The Expo this year mainly focus on new technologies, new products and latest solutions in urban intelligent transportation, traffic safety, intelligent road, public traffic, road transport informatization, intelligent parking, connected car, connected vehicle service, and other fields related to intelligent traffic construction.