On Aug. 14, the grand opening ceremony of the 11th China International Road Traffic Security Products Expo & Traffic Police Equipment Exhibition (CTSE 2019) was held in Hefei Binhu International Exhibition & Convention Center. Cennavi, a professional big data company of NavInfo (Cennavi), made a stage pose with its latest innovation results. Officials of Public security and traffic police departments from Guangdong, Fujian, Suzhou, Jilin, Yinchuan, and other provinces and cities attended the ceremony and offered advice.
As a professional big data service provider of location in China, Cennavi displayed MineData Location Big Data Platform products and location-based service solutions for public security, traffic police, traffic, planning and other fields at this exhibition. When relevant products and services appeared, the new service concept and advanced product functions attracted much attention from the audience.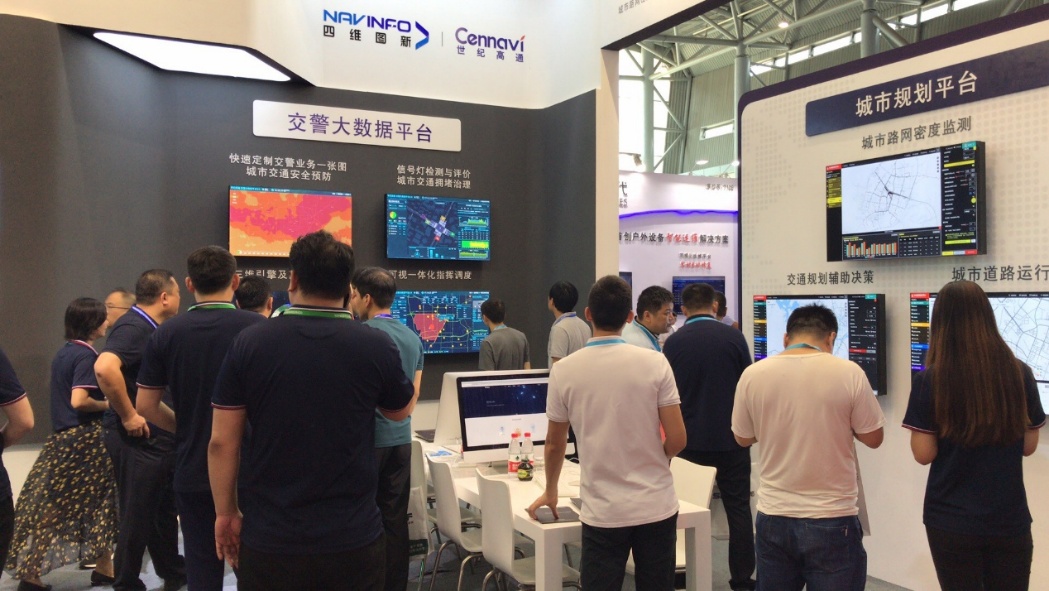 Fig. 1: Exhibition stand
MineData empowers the industry with wisdom and provides intelligent location solutions
MineData, independently developed by Cennavi, integrates data, visualization, algorithm and application service, specializing in providing enterprise-level intelligent location solutions for various industries. With the constant iteration and updating, the product realized another breakthrough in 3D visualization ability, restored business scenario in a refined way, and upgraded the location-based service capability, obviously showing refinement, intelligence, integration and other features. The data of MineData increase by 3.9TB on a daily basis, and the total amount of data is 4.94PB. MineData supports 3D spheres, dynamic track simulation, refined roads and other complex scenarios, and builds the cloud interactive algorithm model, so as to provide intelligent location solutions in auto, traffic, traffic police, public security, vehicles, insurance, planning and other fields.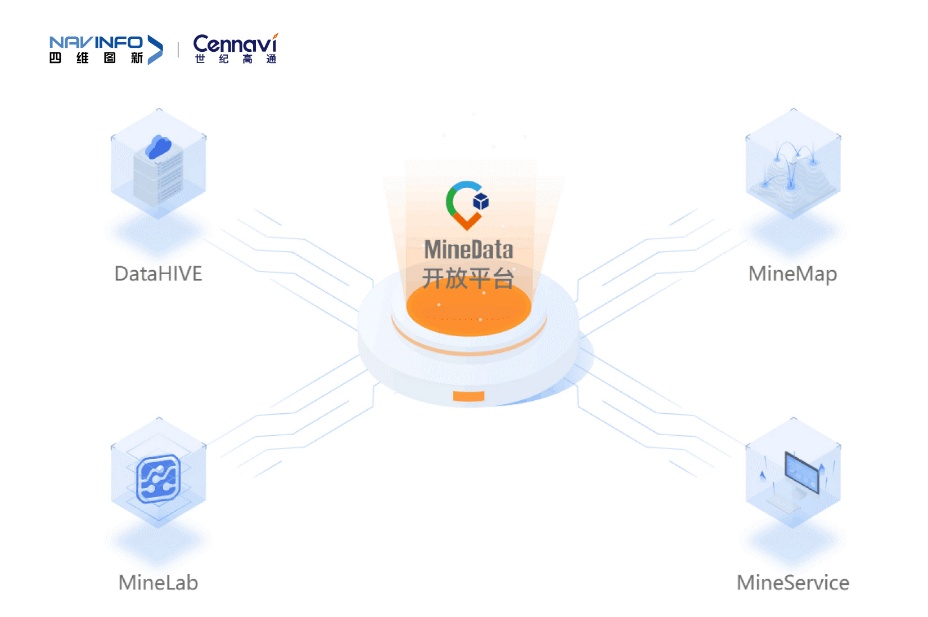 Fig. 2: MineData system
Traffic police industry solutions – empower the core business of traffic police and help the implementation of modern police
Based on the holographic perception of traffic incidents and urban traffic precise research and analysis, traffic police industry solutions launched by Cennavi for the traffic police department empower traffic police order control, command and dispatch and other core businesses, and provide solutions and products, such as urban road safety prevention, congestion management, traffic light evaluation, etc. to help traffic police realize information integration, command integration, refined management of service and process supervision, and assist traffic police in providing better services to make urban traffic better.
Traffic Police Big Data Platform – realize "five integrations" and help realize visual, refined, efficient and practical traffic police business
Traffic Police Big Data Platform of Cennavi introduces a highly configurable MineMap engine, and integrates multi-source location data and traffic police data to provide traffic police with complete solutions including congestion management, road safety prevention, single-point traffic light evaluation, trunk line green wave evaluation, visual and integrated command and dispatch, all-in-one map for traffic facilities, intelligent transport guidance, etc., and ensure smooth urban traffic.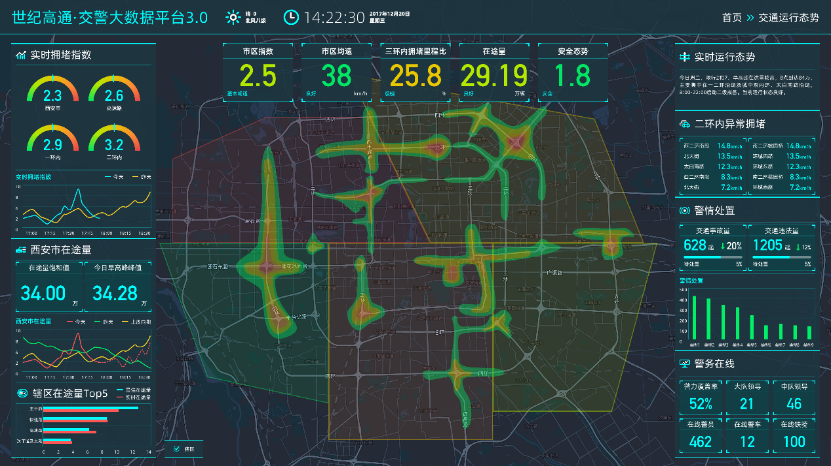 Fig. 3: Traffic Police Big Data Platform
Public security industry solutions – launch the PGIS system and standard address database construction scheme to meet the new needs of public security
To adapt to the new needs of public security in the new situation, Cennavi, an important unit participating in the development of PGIS 2.0, has integrated big data, visualization, cloud computing, artificial intelligence and other emerging technologies and launched the comprehensive industry solutions for the public security sector. It mainly includes two major parts: PGIS system scheme and standard address database construction scheme.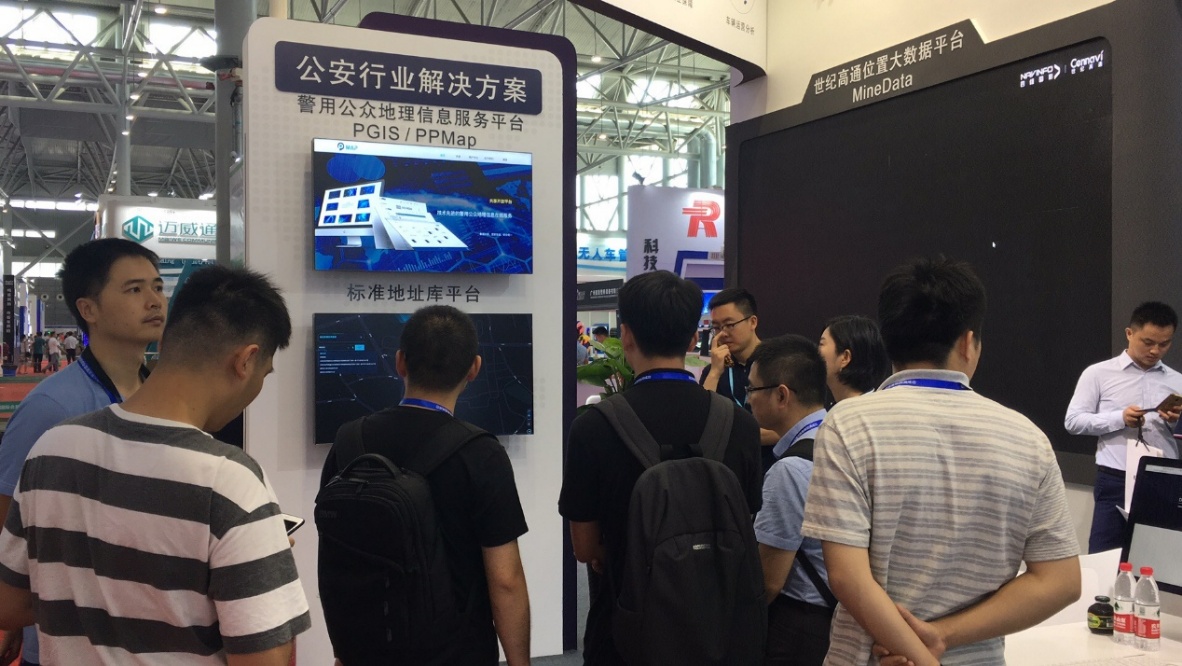 Fig. 4: Exhibition stand
PGIS2.0 system –and realize 2D and 3D map integration and multi-terminal integration with multiple advanced technologies
Cennavi's PGIS2.0 system is oriented to the practical application of public security. Based on the existing PGIS, it launched the new PGIS2.0 software platform by integrating cloud computing, big data, mobile Internet and other advanced technologies. This platform is able to provide the public security department with PGIS map service, big data visualization service, LBS location-based service and other relevant services, and realizes 2D and 3D map integration and multi-terminal integration, which is applicable to PC, mobile and large screen display terminals, so as to improve the public security ability, support the construction of information and promote the construction of intelligent public security.
Address Database Portal Platform – promote the construction of standardization and information of the address database structure
The Address Database Portal Platform is mainly used to prevent and combat crimes, check population, perceive the surrounding environment, plan urban resources, etc. It can assist the public security department in solving problems of diverse standards, decentralized storage, multiple management, inefficient services in address data information construction, to meet the new requirements for public security management based on the new task in the new situation, vigorously promote the informatization of the basic work of public security management, and effectively serve the security and public security of the 19th CPC National Congress, etc. Aimed at fully understanding the basic information, eliminating blind areas in management, serving actual public security work, innovating the working mechanism, etc., it will realize the standardization and informationization of address data application in the management work of public security.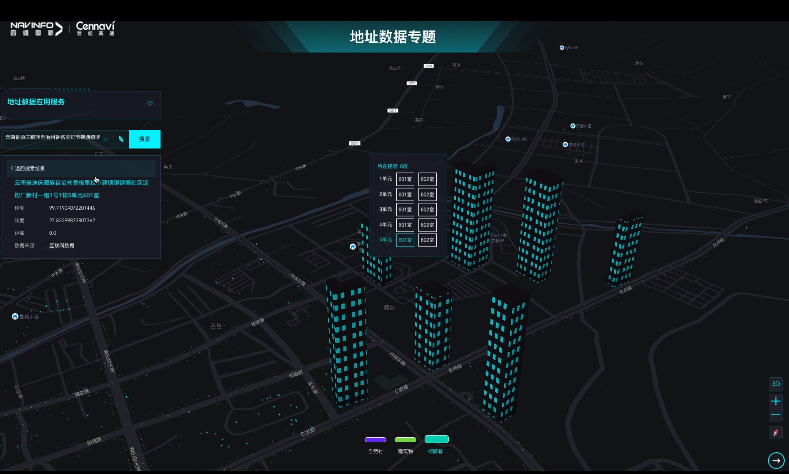 Fig. 5: Address Database Portal Platform
Urban planning industry solutions – meet the industry business demand and provide decision-making support
Urban planning industry solutions gather the massive and authoritative real-time and historical data from NavInfo, partners and industry customers. Relying on the big data aggregation, calculation and display abilities of the MineData platform, it works with China Academy of Urban Planning & Design and provides the urban planning industry with urban road network density monitoring and trafficmonitoring, traffic impact evaluation and other solutions close to business demand to provide decision-making support for urban planning and management departments.
Urban Planning Platform – collect data, enhance perception and help make decisions
The Urban Planning Platform is a leading cloud system that integrates road traffic monitoring, public traffic monitoring, individual travel monitoring, data access integration and traffic impact evaluation. It's able to visually analyze the multi-source data of people, cars, roads, land, etc., find out urban planning problems, help the development of solutions, generate the traffic impact report, and realize the building of a digital future city of wisdom.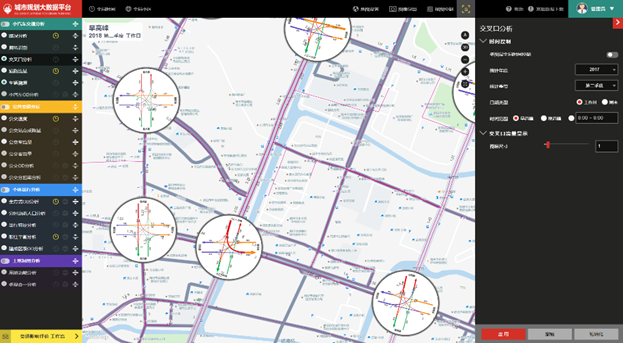 Fig. 6: Urban Planning Big Data Platform
Transportation industry solutions – empower the upgrading of the intelligent transportation industry
Adhering to the concept of "Intelligence + Transportation", Cennavi has fully integrated artificial intelligence, big data, visualization and other technologies with transportation industry demand. Therefore, intelligent management of vehicles, road network status monitoring and transportation industry solutions have been formed to empower the upgrading of the intelligent transportation industry. With professional dynamic and static traffic data, massive data intelligent supervision, rich experience in data operation analysis and other industry advantages, it has the functions of all-in-one map for traffic, active security guarantee, real-time vehicle monitoring, vehicle operation analysis, etc. Therefore, it's able to help industry customers master vehicle operation in real time, and provide scientific basis for refined management of enterprises.
Vehicle Big Data Analysis Platform - massive data bearer, real-time monitoring and warning and precise custom analysis
Through vehicle data access, refined supervision and visualization, the Vehicle Big Data Analysis Platform provides customers with vehicle real-time monitoring, historical track analysis, highway guardrail warning and dangerous driving behavior analysis; assists industry customers in improving vehicle management and operational safety and generating the derivative value of vehicles.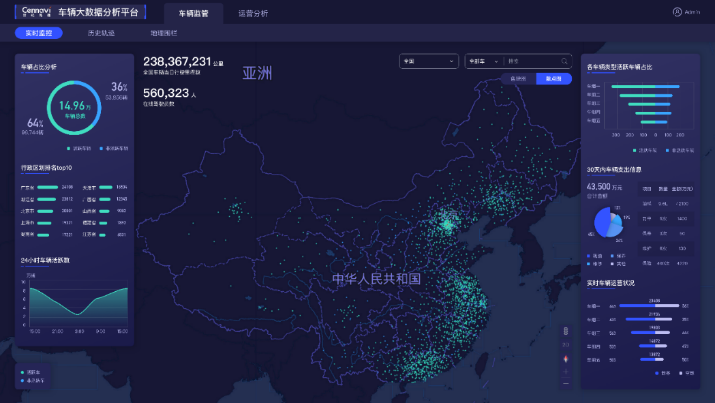 Fig. 7:Vehicle Big Data Analysis Platform
Li Jianjun, Marketing Director of Cennavi, said that "serving the new strategy of a country with strong transportation network and realizing the modernization of traffic management" was the theme of CTSE 2019 and what we have been working for. As the first commercial enterprise to realize dynamic traffic information in China, Cennavi supports global and China traffic information standards and takes the lead in providing TMC, TPEG, RTIC and other traffic information services. It leads the development of intelligent transportation service in China via innovation, and its high-quality service covers more than 340 cities in Mainland China, Hong Kong, Macao and Taiwan. As a professional big data service provider of location in China, Cennavi is committed to building global location-based service ecology and making life intelligent. In recent years, the company has been making constant efforts in traffic, traffic police, public security, planning and other fields. The relevant location-based service has been implemented in China and has attracted many key customers.
About CTSE 2019
Themed at "serving the new strategy of a country with strong transportation network and realizing the modernization of traffic management" and led by comprehensive technological innovation, CTSE 2019 promotes the development of the road traffic security industry and strives to build a comprehensive and three-dimensional road traffic safety industry system in which attention is paid to both safe and smooth traffic in order to improve the level of road traffic management in an all-round way. The Expo will display the latest technologies, products and concepts in the international road traffic security industry and traffic police equipment through exhibition, interaction, forums and purchase negotiations.